Scholarships
JB Metzger Uncommon Leader Scholarship
Research shows that too many healthcare organizations underperform and fail to achieve their objectives. The root cause is a management approach that misdirects organizational efforts. What the health care system needs is Uncommon Leaders, those who understand how to connect the elements that produce stellar outcomes for patients.
A Scholarship of Effectiveness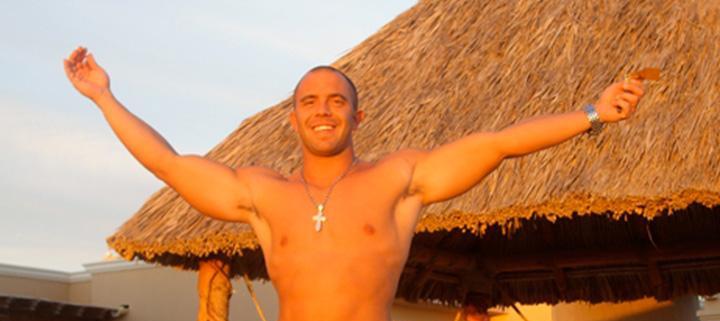 This scholarship was established in memory of JB Metzger, an Uncommon Leader who had emerged as a leader in the mortgage industry and was president of The Metzger Group before his loss in a traffic accident at age 28.  His boundless energy and enthusiasm at work made him a joy to be around. His advice for young leaders contained these fundamentals of success:
WORK: What do you get when you wish upon a star? Nothing! Make a plan. Set a date, put on your sweat pants, get your hands dirty, and start now! Don't settle for the mediocre present. Whatever your dreams for the future, they must be matched with energy and some hard work. Don't expect Santa or the Easter Bunny to bring you a better world. Push the envelope!
GO BIG: Daniel Hudson Burnham, the architect who designed much of Chicago's skyline said in a graduation speech to his students, among them Frank Lloyd Wright, "Make no small plans; dream no small dreams." Average people work at the margins of life, they take on small problems, but Uncommon Leaders go for making dreams a reality. If you want to make a difference you have to become a Difference Maker.
FEAR NOT: Scripture is full of stories of angelic messengers coming to deliver good news, but interestingly, having to first utter the words "Fear Not". Fear acts as a barrier to the greatness that life offers in abundance. As Shakespeare put it, "Our doubts are traitors, and make us lose the good we oft might win, by fearing to attempt."
"JB would tell you stop standing in the way of your own sunshine. What would you do if you knew you could not fail? JB lived Thoreau's words: "If one advances confidently in the direction of his dreams he will meet with success unexpected in common hours."
The award(s) shall support one or more students admitted to ASU graduate programs in the Edson College of Nursing and Health Innovation or College of Health Solutions focused on leadership and management in health care delivery and administration.
Scholarship recipients will have a graduate GPA of 3.5 on a 4-point scale and at least three references demonstrating past or current achievement in leadership positions. The scholarship is for those who are dedicated to the idea that the leadership of health care professions must be reorganized and redefined in order to pursue higher standards of professional practice.