Housing & Residential Communities
The residential communities of the Edson College of Nursing and Health Innovation are a living and learning programs designed exclusively for students in the Edson College undergraduate degree programs. Living within a community supports academic, personal, and social growth and provides opportunities for students to interact with peers, faculty, college leadership and advisors.
Living in Taylor Place (Downtown Phoenix)
When it comes to choosing where to live, the benefits are numerous when living within the Nursing and Health Innovation residential community which is housed in Taylor Place.  The urban, bustling life of the Downtown Campus provides students with various benefits.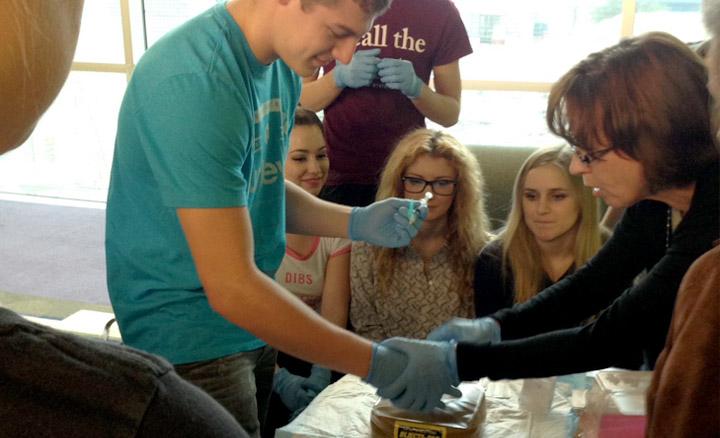 Benefits Unique to the Edson College of Nursing and Health Innovation Residential Community
Taylor Place is a short distance to robust arts district Roosevelt Row, the Arizona Science Center, Phoenix Symphony Hall, Herberger Theater, CityScape, Chase Field, fantastic local dining, and much more!

Community service projects and social events throughout Phoenix are right outside the door.

Access to on-site study groups, tutoring and academic support services.

A car is not necessary - Taylor Place is a quick walk away from all campus buildings on the Downtown Phoenix campus.

Allows for continual interaction with an Edson College faculty member, staff members and Residential College Student Leaders (RCSLs) who are dedicated to student  success at ASU.

Visits by guest speakers and healthcare professionals  allow for career exploration.

The Valley Metro light rail will get you wherever you would like to go in the Valley and the convenient campus shuttle is a free ride for students to the Tempe, West, and Polytechnic campuses. 

 
---
Living in Casa de Oro (West)
Its smaller, close knit community-style is what sets apart the West Campus from the ASU's other locations. On this campus the Health Residential Community is housed in Casa de Oro. This supportive community offers students with many opportunities.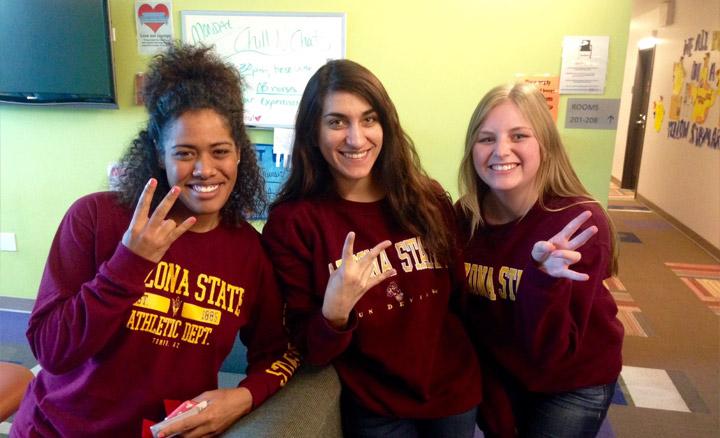 Benefits
The campus features extensive public art, a central-campus commons contemporary homage to traditional university education, and Oxford-inspired architecture throughout the courtyard-fashioned campus

You'll have a chance to focus on personal discovery and independence, make connections and learn from faculty, staff and peer leaders.

With housing and dining needs met, students are free to concentrate on being a full-time student.

Opportunities for shared meals with staff, faculty and administration to discuss academics

Access to the convenient campus shuttle which is a free ride for students to the Tempe, Downtown, and Polytechnic campuses.

Provides an opportunity to engage in ASU's spirit, pride, and traditions by attending sporting, social and cultural events with other students in the community.

The campus has specific games nights in which students shuttle together to sporting events in Tempe where they cheer on the Sun Devils.

ASU Lacrosse  plays their home games on this campus. The community is extremely supportive and engages in tailgates for the games.
The campus offers the opportunity to attend Camp Solera which is welcome experience for all incoming freshmen at this location.

 

The small campus and classes allow for a very personalized education; you always have access to your instructors.
University Housing Preferences
Students who are admitted into The Edson College of Nursing and Health Innovation and live on-campus are welcome in the Edson College Residential Community and encouraged to select a room within the community.
Residents must confirm University Housing preferences in order to be placed within the community.
Residents must be full-time incoming freshman.