This Nurses Month let's ensure this critical workforce has the support they need
Dean's Blog | May 05, 2021
Judith Karshmer
"Let's say there's a day when nurses didn't come to the hospital. It's like, why do you even open?" Dr. Frank LoVecchio, an emergency medicine physician in Phoenix, spoke plain truth in the poignant short film "Death, Through a Nurse's Eyes." The recent documentary gives an ICU nurse's-eye view of the pandemic's winter surge at Valleywise Health Medical Center.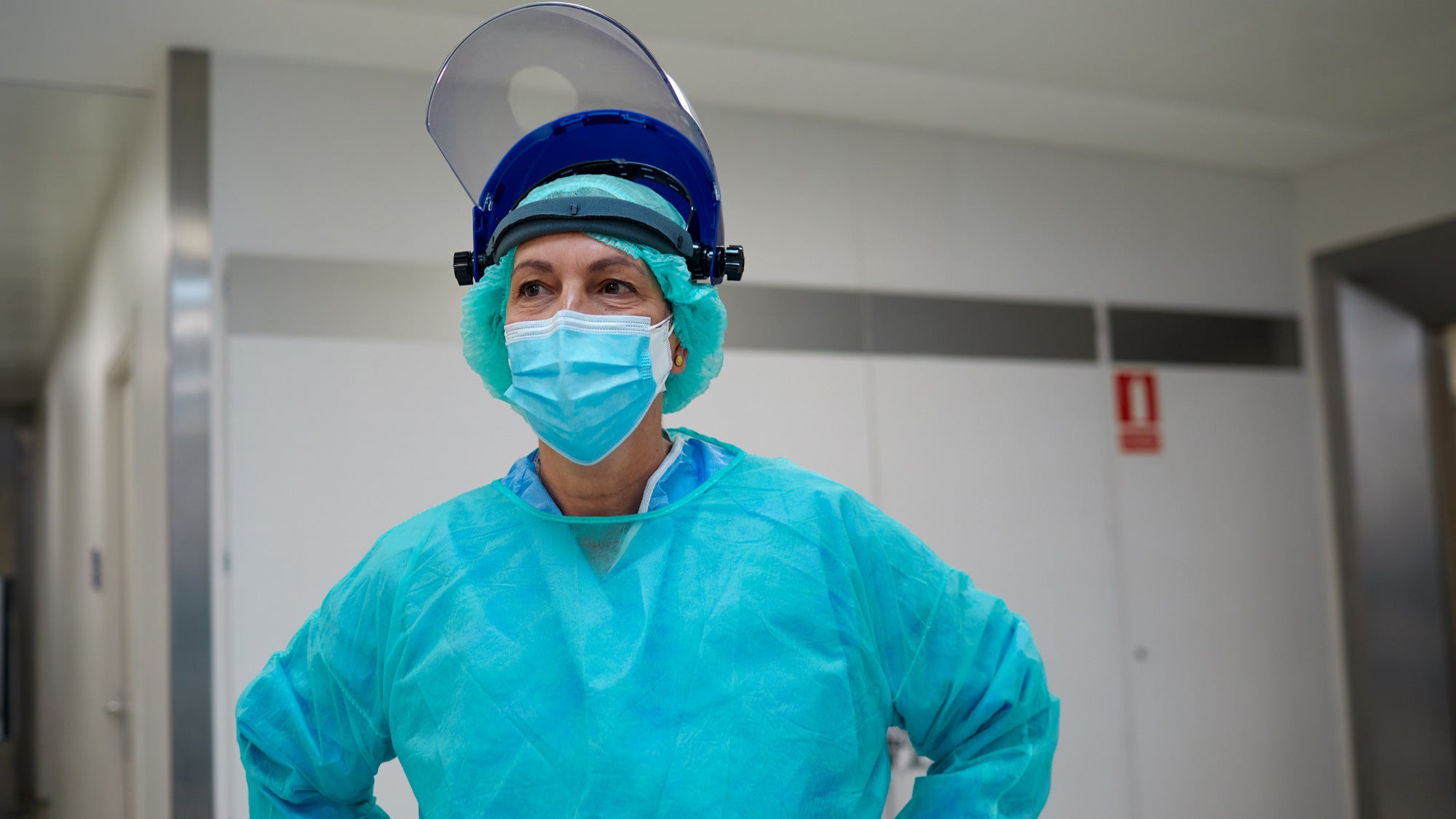 Patients, families, doctors, administrators know who raced to the front line and stayed when COVID-19 struck with horrific vengeance. They know who did the heavy lifting in preventing the health-care system from collapsing, and they know who gently held hands when family members couldn't during so many last moments of life. So, so many.
And it wasn't just hospital settings. Nurses in schools, home health, hospice, correctional facilities all rose up to meet challenges of COVID-19. They did this while carrying the same burdens everyone else did: social and political turmoil, health and safety concerns for their families, losing colleagues and loved ones to the virus.
During Nurses Month and beyond, please remember this: Nurses can't unsee what they've seen this past year. The post-traumatic stress, the physical and psychological toll, requires special attention to the well-being of nurses. Recognize that nurses may suffer survivor's guilt. Remember that nurses are more likely to commit suicide than the general population.  
Arizona is helping to push the nurse well-being focus forward. The Arizona Nurses Association coordinated a pilot of RNconnect 2 Well-being, a free, unobtrusive, twice-weekly check-in by text with nurses. The well-being initiative offers support to nurses and helps them de-stress with tips, tools, and strategies.   
AzNA, in partnership with the Arizona Nurse Rapid Response Team, and through a grant from the American Nurses Foundation tested RNconnect. The 12-week pilot's high opt-in and retention rates provided ample reasons to extend and expand the program. RNconnect continued in Arizona after the pilot and is now being rolled out in 17 other states.
Despite the ravages of COVID-19, the ranks of nursing professionals grow. At Edson College we are seeing signs of growing interest in enrollment, and because of our shifts and pivots and innovations, our graduation rates have held steady. In fact, this May, we graduated more than 200 new nurses. Our students are chomping at the bit to engage in this fight, build up the ranks of nursing professionals and answer a personal calling that defines them as human beings. 
The unvarnished truth about the work nurses did and are really still doing for communities and the health-care system during the pandemic will, no doubt, further solidify their spot as the most trusted professionals in the nation. Let's honor and celebrate nurses during Nurses' Month. But let's also do right by them in making sure they have what they need to stay healthy and strong.