A history lesson in health and health systems
Study Abroad | June 18, 2023
In order to understand health care and health systems today, it's imperative to know how they came to be. During week two of the study abroad program in London, students got up close to London's past health practices and current ones. Plus, they learned how the publicly funded National Health Service, commonly known as the NHS, works.  
"I've really been enjoying it," Netia Unger said. "I think the museums and the exhibits and walking tours we've been to have been insightful and interesting. London has such a rich history of medicine and how it came to be."
This fall Unger will be a junior. The nursing major says her favorite experience outside of the classroom so far this trip was a visit to the Old Operating Theatre located in the attic of what used to be St. Thomas' Hospital.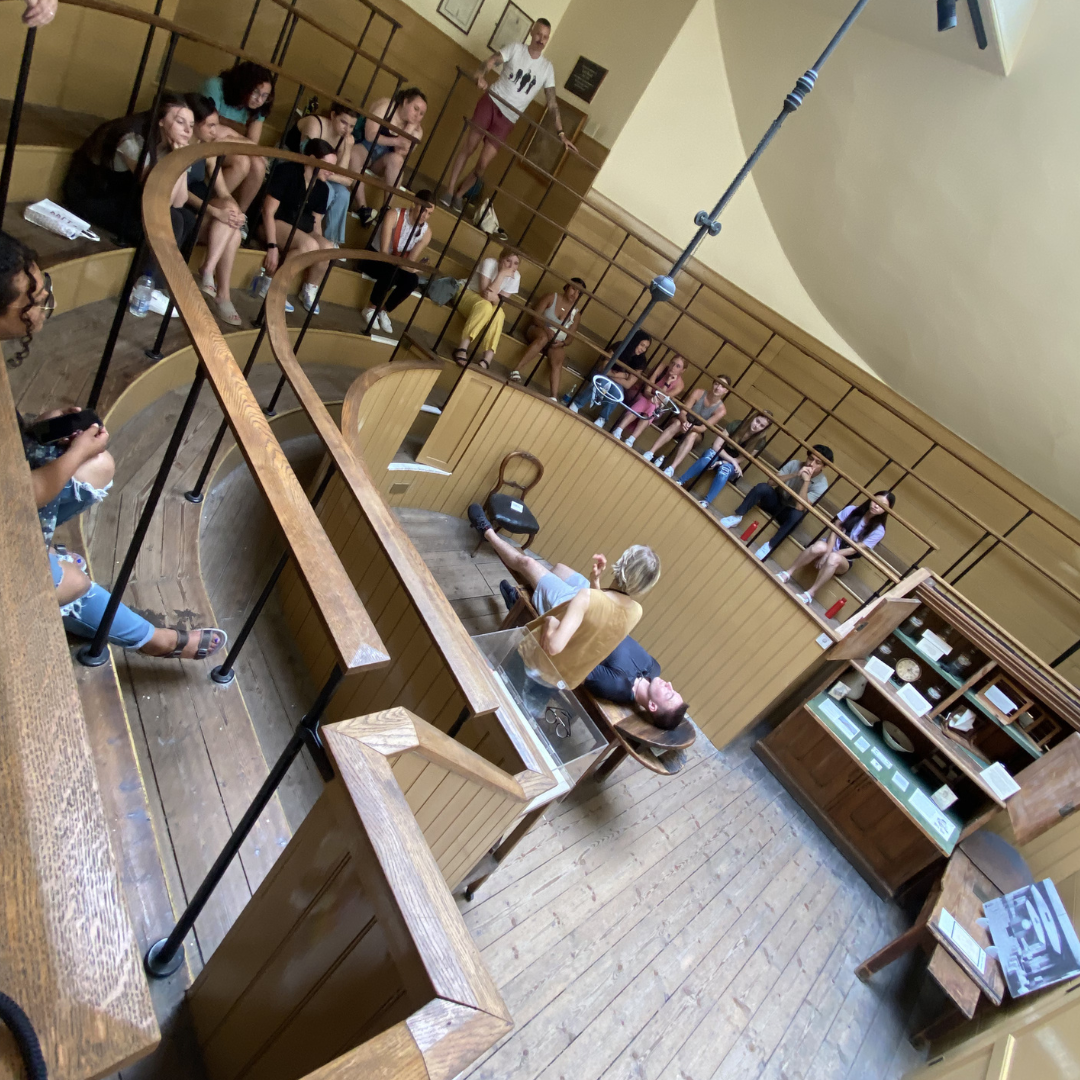 Established in 1822, it is the oldest surviving operating theatre in Europe. When it opened it pre-dated both anesthetics and antiseptics and the procedures that took place there were limited.
Unger described the experience of being in the actual theatre as "surreal." Students had the opportunity to explore the space as it's been turned into a museum. 
"I really enjoyed it," she said. "Seeing the nursing section and how they were kind of viewed as people just assisting, and as things progressed, we're seeing now how nurses make up a big part of the medical field and trying to appreciate them more." 
Students also explored some historical hospital and health sites in several London neighborhoods this week as part of walking tours and visited the Hunterian Museum. 
In the classroom, they heard from two different guest lecturers, one focusing on the history and present-day care specific to mental health, and another who provided an in-depth overview of how the NHS came to be and the current state of the publicly funded health system.
"I'm a nursing major so learning about health care policies and the NHS vs. the U.S. health care system is really great," Carla Antypas said. "I eventually want to work in the U.K., so being here, learning more and just being in the atmosphere of everyday life is really great."
Each class correlates to the activity students attend in the afternoon. Antypas, who will be a senior in the fall, said she really enjoyed the Bethlem Museum of the Mind. The museum shares the lives and experiences of those living with mental health problems and showcases the history of treatment and care. The museum sits on the grounds of the Royal Bethlem Hospital founded in 1247. It was the first facility in the U.K. to specialize in treating people with mental illness.
"I thought that was very interesting to understand and then hear people's thoughts and their lived experiences and then relate it back to what I've learned in school," she said.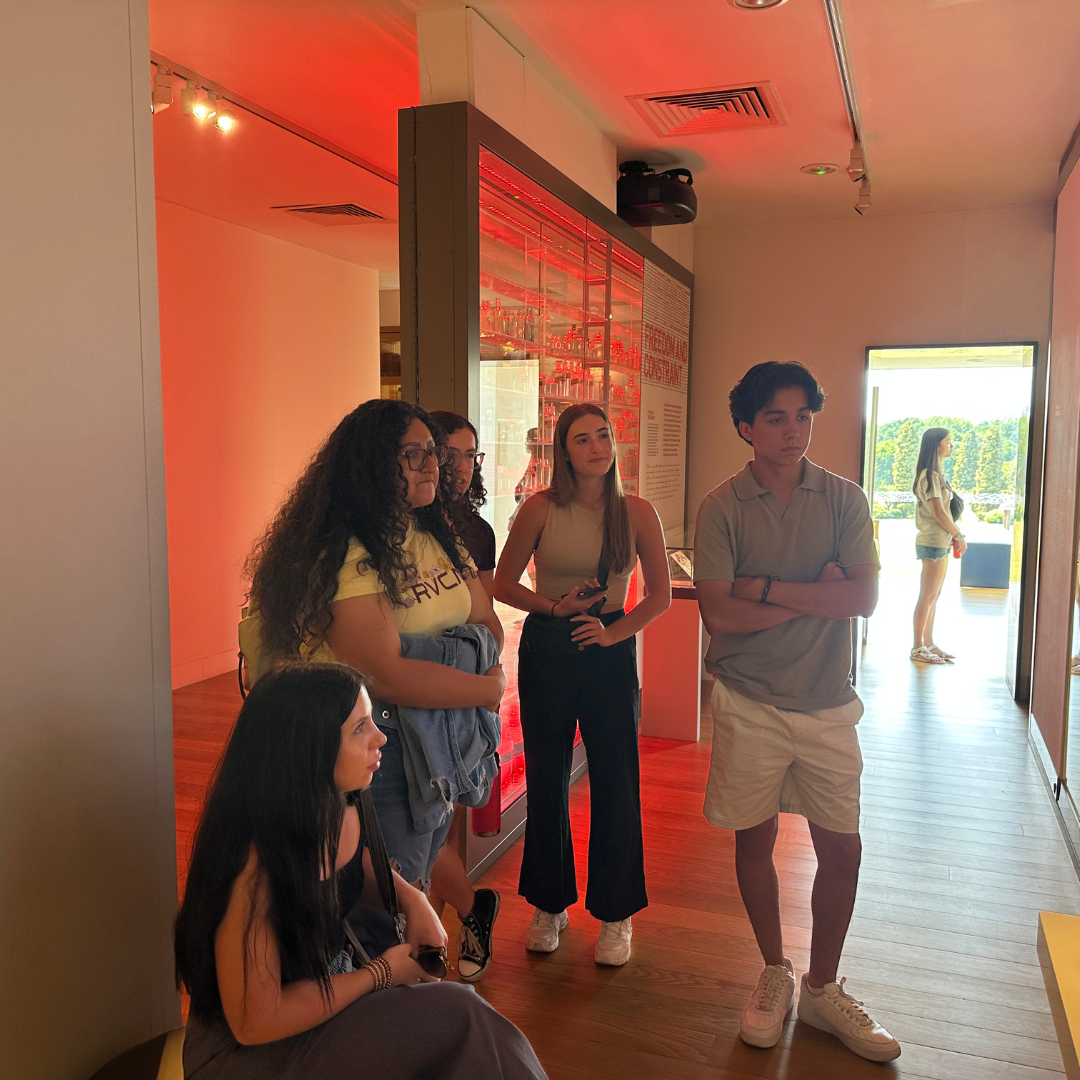 Students finished the week with a trip to the Wellcome Collection, a museum and library that connects health and art featuring rotating exhibits and a tour of historical places in health history. 
Next week they'll visit the Florence Nightingale Museum, Kings College for a guest lecture with Andreas Xyrichis, senior academic researcher at the Florence Nightingale Faculty of Nursing, Midwifery & Palliative Care, as well as travel to Oxford.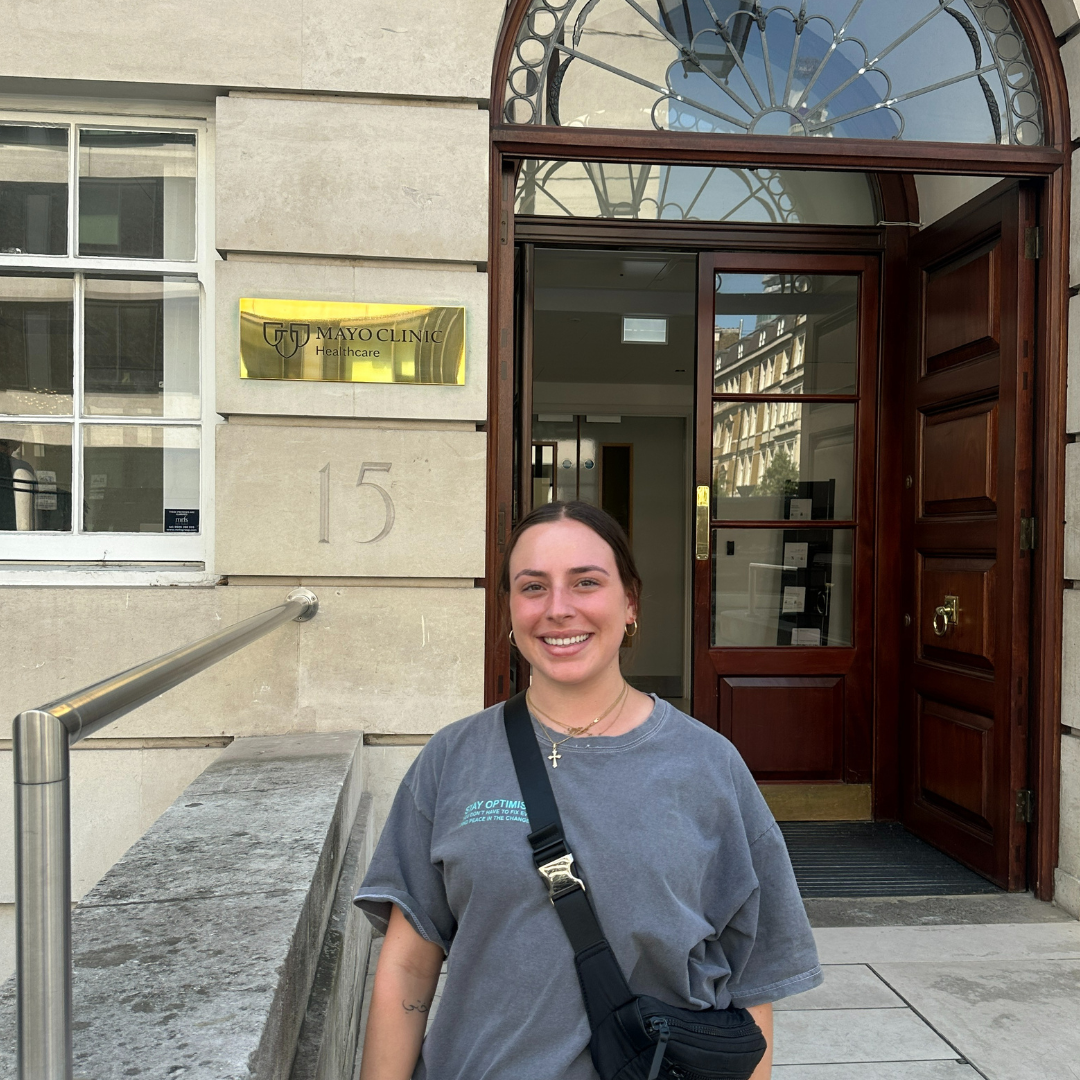 "I'm looking forward to next week because Dr. Xyrichis has a background in nursing and focuses on nursing research. So that's going to be really interesting to see how he sees health care and ways to improve the health care system, patient safety and health quality outcomes," said Antypas.