Touchdown Lima!
Study Abroad | July 10, 2019
Brianna Ungaro
WOW. Some opportunities are found on your own and others find you. I definitely think Peru found me. Since I last posted, I landed in Lima and spent two days there. We had the most amazing time. I have been bonding so much with my fellow study abroad classmates. They are all so kind and accepting it's been easy to put myself out there.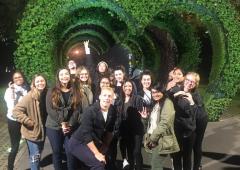 In terms of the Peruvians, they too are such a generous group of people. Lima is full of culture and the people are eager to share it with us when we ask questions. They are also patient with our broken Spanish and attempts to communicate. Life here is very laid back and every now and then you find some kind of American, Asian, or other global influence you recognize. For example, there are McDonald's and car dealerships similar to America, there are Chifa restaurants which are the Peruvian Asian mix of food that is incredibly popular here, and candies or certain items come from various parts of the world. 
Our Kaya leader, Christina has been treating us to incredible food and insight about the areas we are visiting. I truly appreciate having her with us. 
The first day everyone landed was more of an orientation, welcome, get yourself acclimated, rest day with a fun lunch at Tanta trying traditional Andes style food and Peruvian drinks. Some of the food we sampled was Causa, Papa Rellena, Tequenos, Ayacucho, Tamale, Papas a la huancaina, and the red sauce was called ají. The two drinks we tried were limonada de camu camu and Chicha morada. We were able to go out that night after our final meeting and meet the young adults in the area. It was eye-opening to see how similar we all are despite how differently we were raised. 
The next day, after breakfast and class, we went to the Plaza de Armas for the Peru vs. Brazil in the Copa de America game later in the afternoon. This was a rare experience because Peru has not been in the running for this title in over 70 years. 
Upon our arrival, to our surprise, there was a festival going on representing the 19 stages of song and dance from a folktale of when a bull terrorized the town Paucartambo and the Peruvians had to call a conquistador from Spain to tame the bull. Every costume was hand made and full of beadwork and embroidery; it was quite the sight to see especially because of how in sync everyone was throughout the celebration.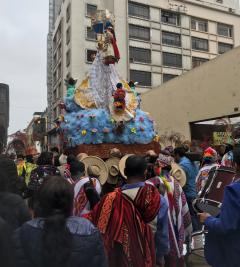 After the festival, to pass time before the game we ate lunch at Las Bonita's in the square. Some of my friends in the group tried the famous ceviche dish which resembles a raw fish salad and one even ate a traditional Peruvian dish also known as Cuy Picante or guinea pigs. I personally ate chicken kebabs with avocado and bell peppers that were out of this world.
We then ventured over to the famous catacombs under the Bascilico de San Francisco de Lima. I wish we were allowed to take pictures because it was something I had never seen before. Scientists of the church are doing research and investigating the details about the thousands of graves under the church to try to understand why and how it was so successful. 
The soccer game on the plaza was insane. The crowds were by the thousands all piled together trying to get a glimpse of history on the big screen. Despite Peru's unfortunate outcome, the energy and the people were enough to make it an experience worth having.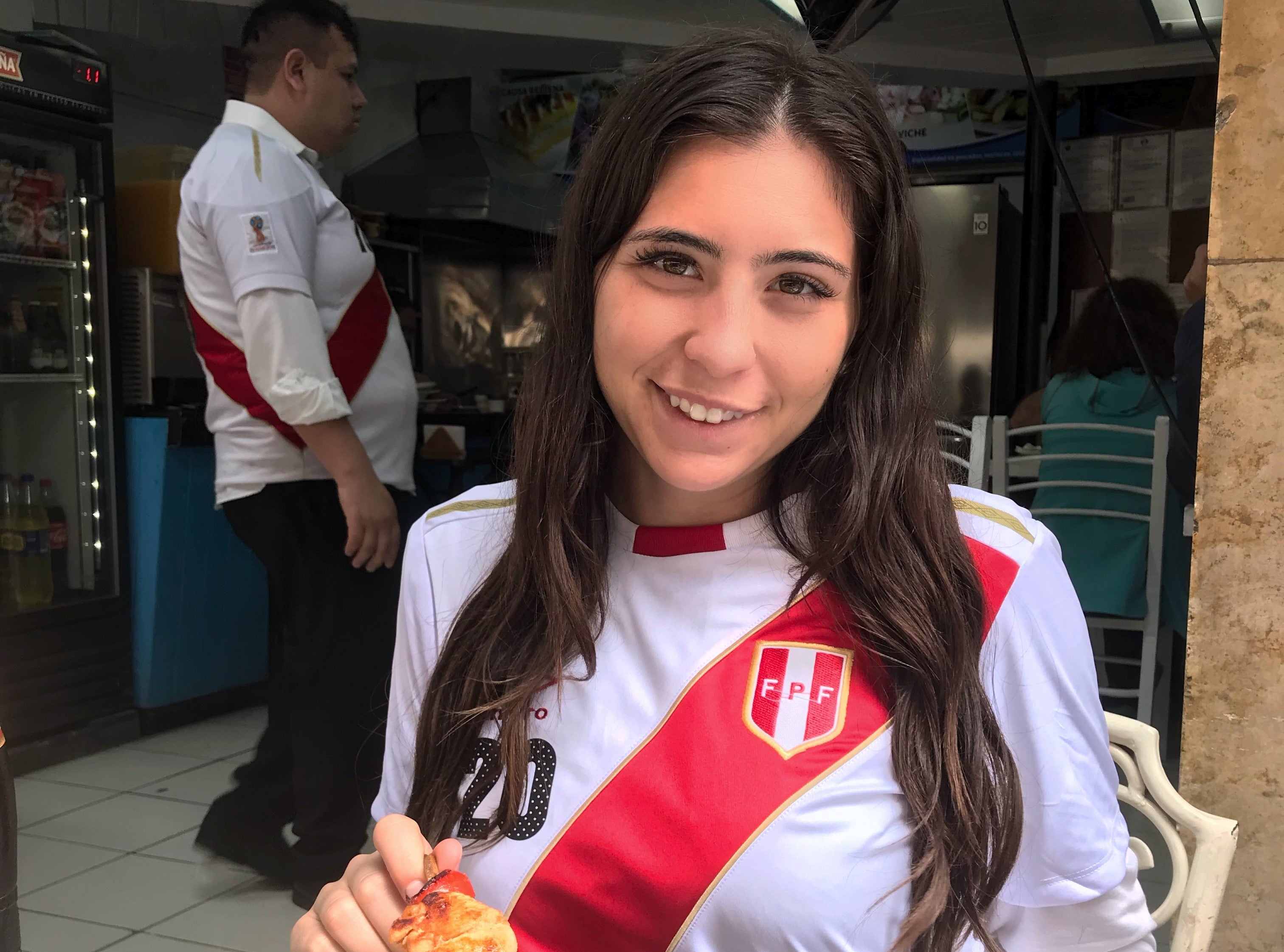 To end a wonderful day, a large group of us went to Barranco where we walked around and ate dinner. It was so fantastic to experience and, like I said, eye-opening to compare and contrast to yourself. All of the food has been filling and full of flavor. 
We're heading to Cusco next and I am so excited to be able to tell you about our time there in the community, the health clinic, with our host families, and of course at Machu Picchu!