Volunteering in rural health clinics
Study Abroad | July 30, 2019
Brianna Ungaro
In Peru, we were able to spend one day each at the clinic in the Sacred Valley. They called this clinic Puesto de Salud Chacan. It serves the nine sectors of the valley and provides services such as obstetrics and women's health, infant and childcare, dentistry, optometry, general medicine, and pharmaceuticals. I really enjoyed this day at the clinic and wished we had the ability to spend more time there.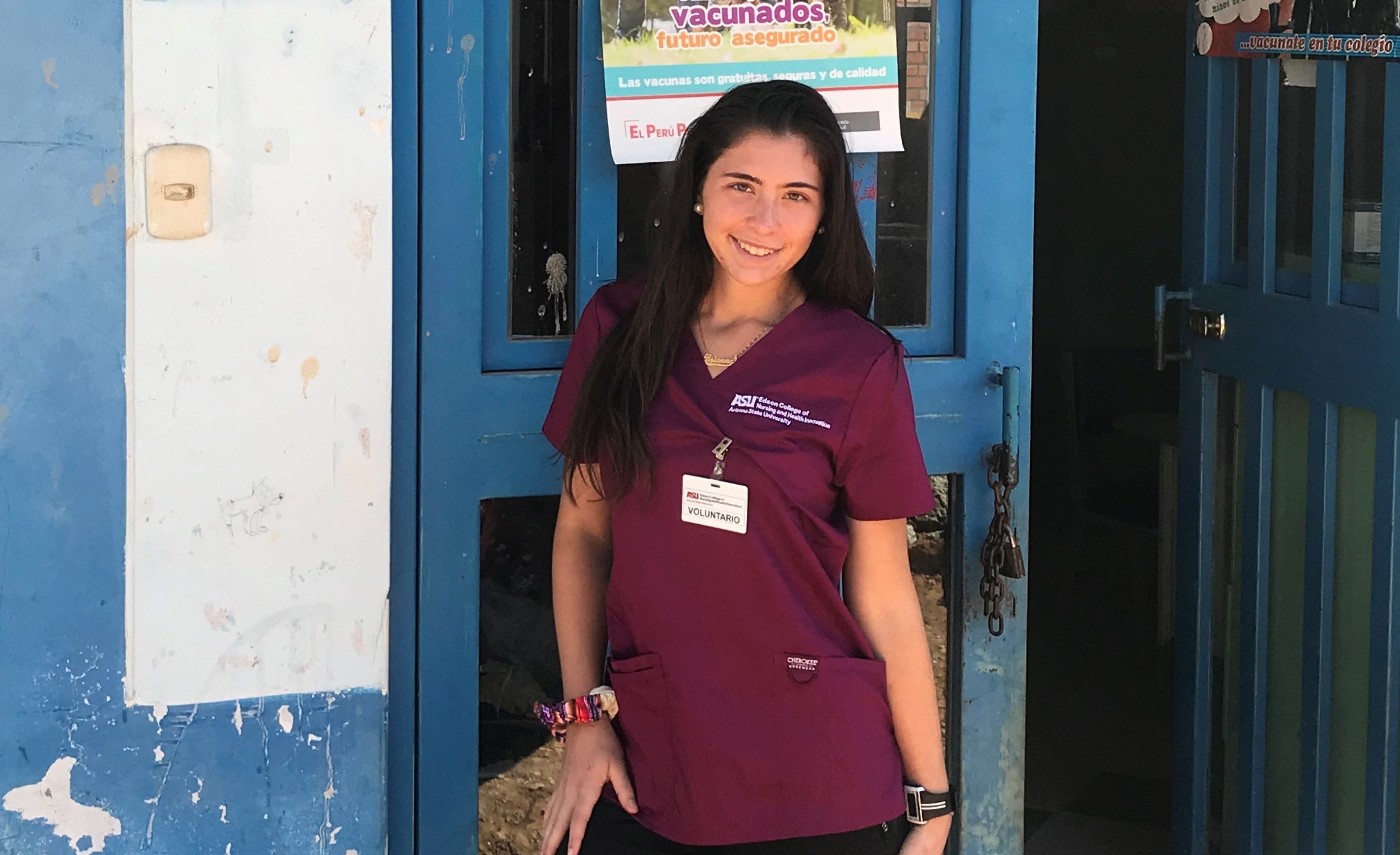 Something our teachers made us aware of is the misconception that other countries allow nursing students or uncertified people to do more than in the United States. That's not the case, while there are fewer rules or standards than a general practice in the U.S., visiting another country just reinforces that you need to be fully trained in what you are about to perform.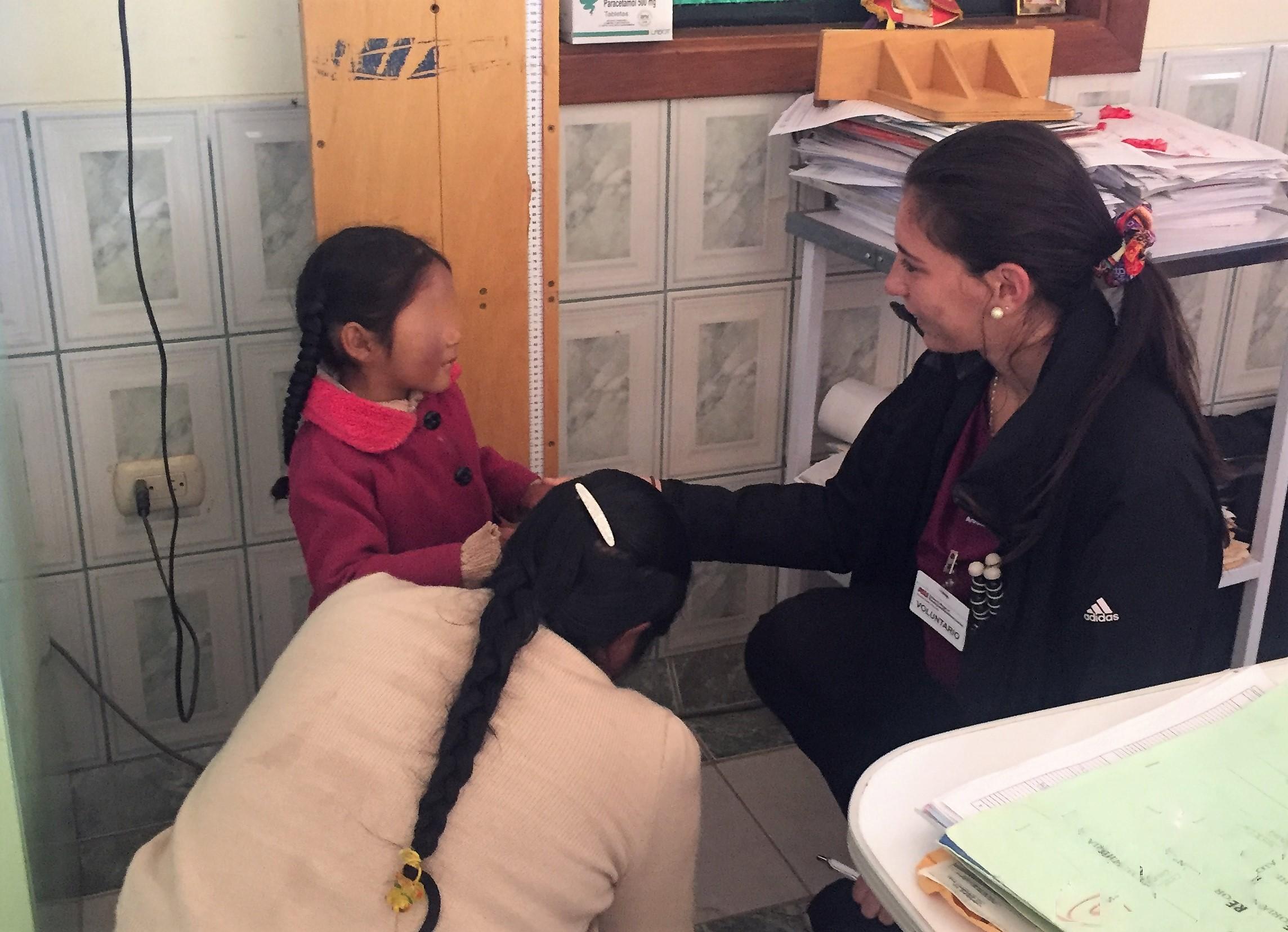 With that being said, I am only trained in BLS, basic first aid and vital signs so the most I was qualified and prepared to do at the clinic was to take vital signs. I loved getting to use my knowledge in a new way as this was my first time taking vitals on young patients. 
Typically in this facility vitals are only taken for specific visits, but every client allowed us to take theirs and update their accounts. We happened to go on a pretty busy day where it was mostly children at the clinic for check-ups. Each person that walked in was asked for their medical card. This number connected to a paper file which held every member of the family's information in it. After recording the card number, age, name, and reason for a check-up we went ahead and asked if we were allowed to take their vitals. 
I never thought I would work with children but after my experience in Peru at the clinic and at the school I have had a slight change in heart. It's something I would possibly consider down the road. I love postpartum care from my experience in high school shadowing at Memorial Hermann, but something about delivering care to toddlers and young kids makes me nervous. 
To my surprise, though, the toddlers and young kids we were helping that day latched onto me. I remember one girl specifically who from the moment she and her mother walked in we just clicked. She was so eager to say hello and introduce herself. Despite the language barrier, we attempted communication and she laughed at some of the things I said. One of my favorite moments from that day was when I finished listening to her pulse and breathing, I turned the stethoscope around and asked if she wanted to listen to my heart. She was so fascinated with the sound and so intrigued by the concept. It was the cutest thing I've ever witnessed. 
Speaking of the language, I'm not fluent in Spanish and therefore I was not able to fully explain everything I was doing myself, so my professor acted as a translator. Even though I was able to navigate around that language barrier with the help of my professor, the experience made me realize how important it is for providers and patients to be able to communicate clearly and effectively.
This exposure in the clinic was eye-opening for me in many ways. It was great getting exposure to a rural clinic while in Peru because I have thought about what it might be like to start my career in a rural health setting where resources are limited but the need is great. It also became quite clear to me that the connection you make with those around you is so important to the way that you deliver care.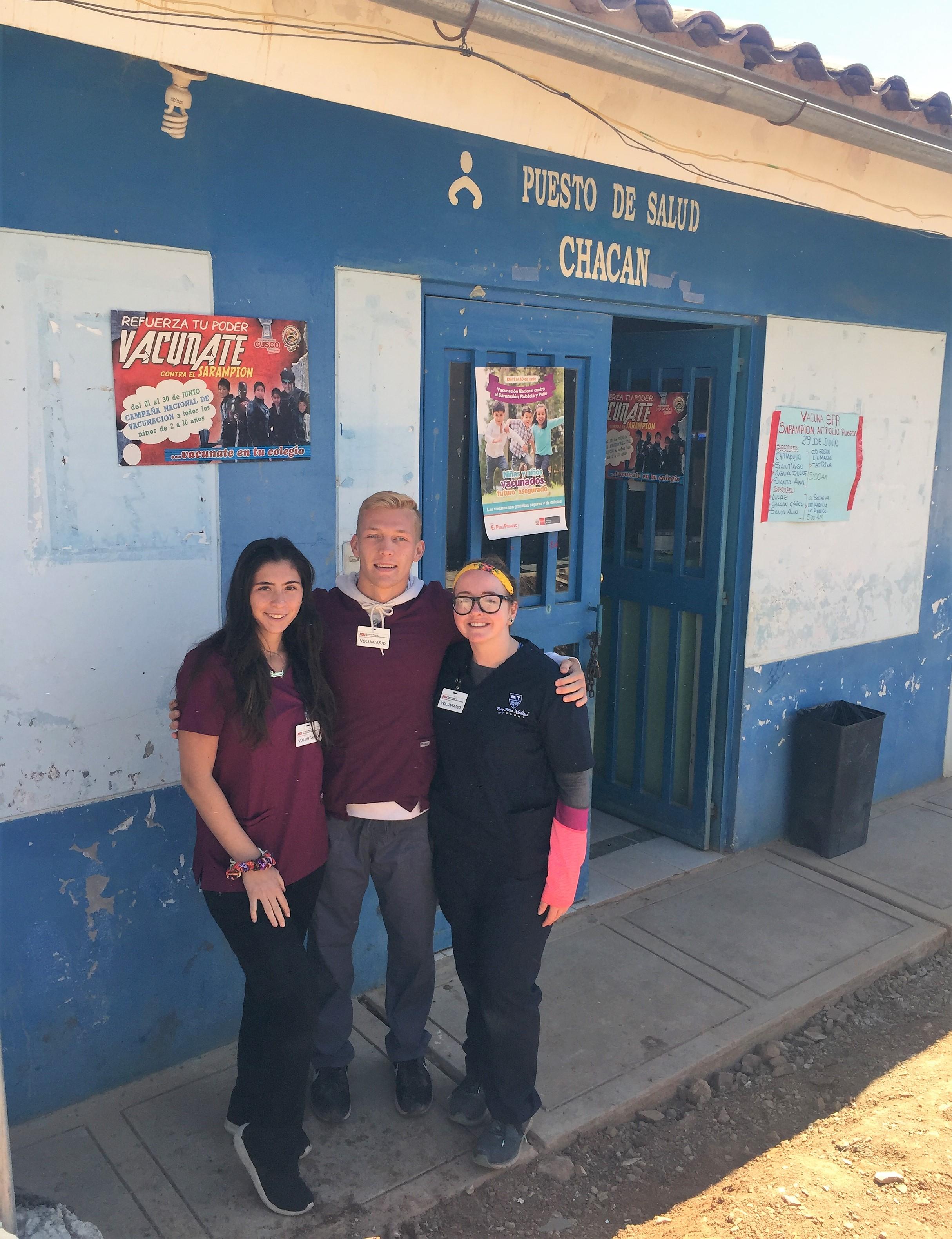 Overall it was a fantastic day and while it would have been great to spend more time in the clinic, I know these are interactions and moments that I will remember for the rest of my life.