Current Students
For additional questions about graduation ceremonies:
Convocation Coordinator
edsoncollege.events@asu.edu
Have Questions? Chat with Tassel!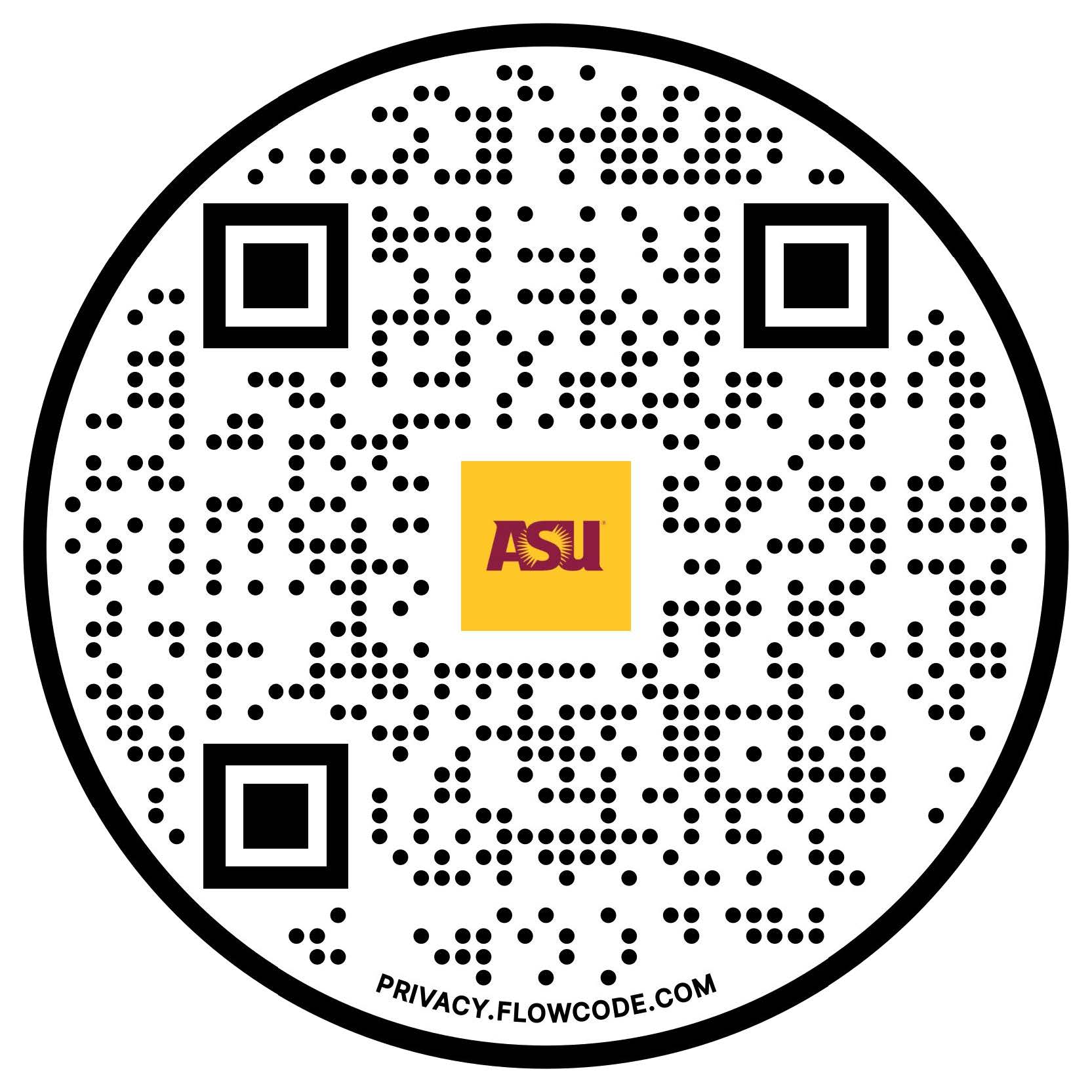 The Edson College of Nursing and Health Innovation Convocation ceremonies are scheduled to take place on Wednesday, December 13, 2023 at the Student Pavilion on the ASU Tempe Campus. You will be able to select your ceremony time through the RSVP page on MyASU when registration opens on October 16.
We are hosting five individual ceremonies that day, with participation based on degree program:
Nursing (BSN)* – 9 a.m., 11 a.m., 1 p.m.
Baccalaureate Health programs – 3 p.m.
Masters, PhD, DNP programs – 5 p.m.
*Ceremony time is selected during registration.
Only graduates who have registered to attend the Edson College Convocation in person will have their name read aloud during our ceremonies.
Updates regarding all graduation events are sent directly to graduating students' ASU e-mails and as notifications on their MyASU homepages. It is the student's responsibility to check their accounts and be mindful of due dates associated with all ASU ceremonies and graduation processes.
Edson College Convocation 
Convocation ceremonies are the events in which all participating graduates will have their names read as they cross the stage. Edson College graduates completing their programs in Fall 2023 will join their peers, college leadership, faculty and staff, in our event with all of the customary and celebratory elements of traditional convocation. Summer 2023 graduates are also welcome to walk in the Fall 2023 event.
View our Spring 2023 ceremonies on ASU Live 3.
University Graduate and Undergraduate Commencement ceremonies are the university-wide ceremonies at which President Crow confers degrees. The ASU commencement ceremonies will be held at the Tempe campus. Graduates will register for these events on the same RSVP site as other ceremonies. Guest tickets are not required for commencement.
Doctoral graduates have their names read and cross the stage at Graduate Commencement. Master degree candidates will be announced by college, but not individually. Undergraduates are presented by college at University Undergraduate Commencement.
| | | | |
| --- | --- | --- | --- |
| 9 a.m. | | Desert Financial Arena | |
| 2:30 p.m. | | Mountain America Stadium, Frank Kush Field | |
Special Interest Convocations
Graduates and their guests are welcomed and encouraged to attend additional, special interest and cultural celebrations to continue to celebrate this educational milestone. View the full list of Special Interest Convocations on the ASU ceremonies website and register when all RSVP links open this fall.
Next Steps for Graduates:
All graduating students, regardless of ceremony participation, must apply for graduation and pay the required fees. Complete this process online by visiting MyASU and clicking the "Apply for Graduation" link in the My Programs & Advising box. You may also apply in-person or by mail. Detailed information and instructions can be found on the Graduation website. The deadline is October 2, 2023 before late fees take effect.
All ASU graduation events require registration. Registration for all fall ceremonies closed on November 15, 2023. If graduates have any questions about the registration process or missed the window for ceremony selection, please email edsoncollege.events@asu.edu for assistance.
Visit the Online Grad Fair
The Online Grad Fair for Fall 2023 is scheduled to take place October 6–20, 2023. On the first day of the Grad Fair, gradating students will receive an email with a unique link to access discounted graduation packages. The Grad Fair is the only time grads can receive discounts on packages.
Commemorative items, including maroon and gold tassels, are also available. All items can be purchased via the Herff Jones online store.
For questions about the Online Grad Fair, email Herff Jones at help@southwestgrad.com or call 480-219-3247.
Academic regalia is required to participate in ASU graduation ceremonies and can be purchased online from Herff Jones before November 13 for convenient home shipping. Learn more about dressing for graduation.
Undergraduate students who are eligible for academic honors (cum laude, magna cum laude or summa cum laude) can pick up honor cords at any University Registrar Services location. Online students' honor cords will be mailed to them.
An undergraduate student must have completed at least 56 credit hours of resident credit at ASU to qualify for graduation with academic recognition. The cumulative GPA determines the designation. For more information, visit the Graduation Office website.
GradImages will be on-campus taking complimentary professional photos of graduates at the end of October and in early November. Graduates may take photos at any campus and appointments are strongly encouraged. Photo proofs will be sent to graduates via email.
Academic regalia will not be provided. Graduates should bring their own cap and gown or favorite outfit. Visit the graduation photograph page for more information on how to register for these photo opportunities.
Print Guest Tickets for Edson College Convocation
Graduates who successfully registered for our event will need to print or email guest tickets directly to their party members before the day of the ceremony. Guests cannot access this site on their own – all tickets must be sent by the graduate from our registration platform. We will accept both printed and digital ticket formats at the door, but please note that all ticket barcodes are unique and can only be scanned once.
All guests to the Edson College Convocation ceremonies on Dec. 13 must have a ticket to enter the venue. We make an exception for young children (2 years old or younger) who will be seated in their caregiver's lap during the event. Edson College graduates are allowed to reserve up to eight (8) guest tickets when completing the RSVP form for ceremony participation.
Tickets are FREE, however, quantities are limited due to our smaller venue. If more than eight tickets are needed for your party, please contact edsoncollege.events@asu.edu for assistance.
Commemorative items and gifts
 Arizona State University partners with The Commencement Group for our Graduation Ceremonies to provide special commemorative flowers, bears and gift items for sale during graduation events. These special gift items include t-shirts featuring all graduates names, and Kukui Spirit Necklaces.
Pre-order your gifts any time, up until 5 p.m. the night before ceremonies take place. Order pick up will be available just outside our venue at the Student Pavilion. Onsite sales are allowed as well. Visit the website to begin your order.
Additional information for graduates:
Diplomas are mailed six to eight weeks after the degree conferral date to the home address on file with University Registrar Services. Please update your diploma mailing address via MyASU prior to Commencement to ensure the delivery of your diploma.
Doctoral graduates receive their diploma case at the Graduate Commencement ceremony. Master's and Bachelor's graduates participating in the Edson College Convocation event will receive their diploma case at the ceremony just before crossing the stage. If you are unable to attend, you may request to have your diploma case mailed to you by completing the diploma case request form. Diploma cases are mailed six to eight weeks following convocation ceremonies.
All Nursing program graduates will receive their pins at check-in for the Edson College Convocation ceremony. You will not need to order pins separately from the Herff Jones dashboard. Please contact your individual program office for questions. 
Graduates completing degree requirements in summer may opt to participate in spring (May) graduation ceremonies prior to course completion or in the fall (December) following course completion. Graduation ceremonies include university commencement, college convocation, and special interest ceremonies. Summer graduates who apply for graduation will receive an RSVP link for the fall ceremony in October.
Have questions? The university has put together a robust list of frequently asked questions about commencement and convocation ceremonies. Please reference the FAQ before reaching out as it's likely your question has been addressed there. You can also text questions to the Tassel Chatbot at 855-603-0652 or email edsoncollege.events@asu.edu.